Security
Let's get you
Secured.
Security Surveillance
From the office to the home, its important that you have the right tools to secure your assests and your family. We can provide security camera and surveillence systems, access control and time and attendance solutions.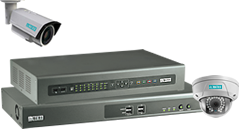 We offer a range of incredible of ip and analogue video surveillence solutions. The SATATYA HVR stands tallest. This HVR is an instant solution which utilizes the cost benefits of analog solution and security enhancements of IP solution. Moreover, SATATYA Centralized Management Software (CMS), HVR Client and Mobile Viewer provide software solutions for centralized and remote management, recording and monitoring of the entire organization.
Access Control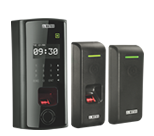 Matrix COSEC access control is a multi-functional system allowing integration for numerous applications. Various hardware can be assimilated with it for uninterrupted and smooth operations within an organization. It is a useful solution for SMB, medium & large enterprises, banks, governments, call center, healthcare and many more.
Time & Attendance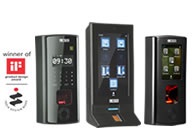 Matrix COSEC time-attendance terminal is one stop solution for the complete time-attendance requirement of all organizations. These terminal records exact time of a user using fingerprint or card by keeping in mind various time-attendance policies applicable to that user. Matrix COSEC time-attendance terminal with its versatility, intelligence and integration meets the present and future time-attendance needs of businesses..

Please click here to contact our office for more information.