Digital Media Signage
A Digital Media Signage solution that simply works. Digital Signage is used typically to inform or advertise. There are major benefits for digital signs over traditional static signs, including the ability to update content remotely over the web, adapt the screens to your viewers and even interact with your local audience.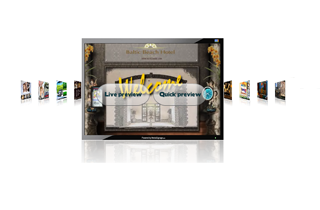 We offer an incredible application that supports all the latest web standards including HTML5, Flash, HD videos, MRSS, Weather, Live TV, much more.
Our Solution can run pretty much anywhere, on Windows, Linux, Mac, iOS, Android as well as inside web browsers. It can operate for months without a single reboot, yes it is that efficient.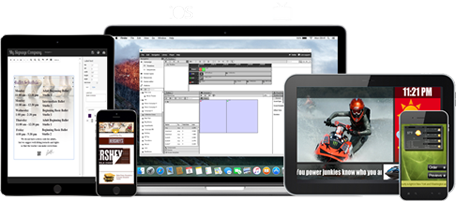 It just keeps going and going and ... It is a robust presentation player that was designed from the ground up to be efficient and secure. Built using an open source SDK, it supports the most widely used file formats including HD video, audio, animation and images.
Our Solution:
Runs on most operating systems and web browsers
Embed player onto a web page or web address to share with others
Local caching engine for off-line playback
Live preview
Touch screen compatible
File video formats include HD FLV, MP4, MOV & H.264 encoding
Image and animation formats include JPG, PNG, GIF, SWF
Background music player
Takes advantage of GPU hardware acceleration for video and Stage 3D
Live socket connection & http polling in secure firewalled environments live TV support using S-Video, composite, component and HDMI
Live snapshots, remote control, player versioning and stats
Automatic remote software updates
Secure content download and checksum verification power saving and screen saving using a daily schedule
Please click here to contact our office for more information.